A LITTLE BIT ABOUT ME
THE GIRL BEHIND THE CAMERA
On a Friday night off, you can find me…
at home, sharing *a* loveseat with my 4 kiddos next to my middle school sweetheart; aka my hunky McGee Husband. He likes to say I'm a wedding photographer by day, supermom by night! As a photographer, I love capturing people's stories, but when I'm at home, I'm in full-blown mom mode! Most likely you'll catch us watching some movie we all have memorized (because we have 4 littles who love memorizing pointless movie quotes) while devouring fresh homemade popcorn with extra salt. And, just maybe, if my husband is feeling extra generous, or if it has been a long week, sipping on a Gulp size slurpee from the gas station on the corner. Did I mention sweatpants and fuzzy socks? Because I don't think a Friday night has seen me without sweatpants and fuzzy socks in 7 years (since having kids) unless I'm capturing a wedding.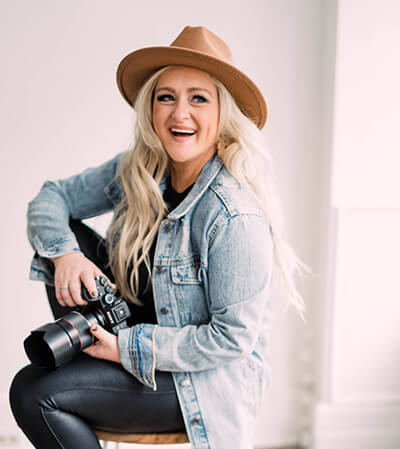 PHOTOGRAPHY
Where real life moments, meet telling your story through the power of pause.
ART + SOUL
Passionately capturing all the feels in an artistic, timeless way that you'll look back on and feel with all 5 senses.
ROOTS
Based in Ann Arbor, Michigan, but happily travels around the globe capturing love stories.
THE SECRET SAUCE
The key to unlocking your inner model is authenticity and connection, and the right gal behind the camera.